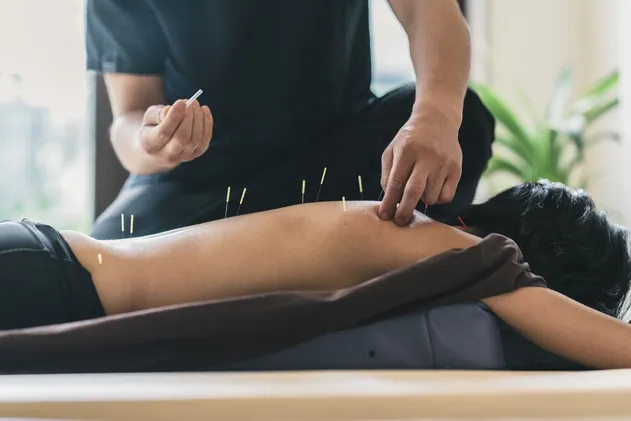 Acupuncture is a time-tested approach to helping people obtain relief from stress and painful conditions, especially for those who prefer an approach to treatment that does not rely on prescription pain relievers.
Whether you need acupuncture for yourself, a friend or a family member, we are standing by to help.
If you live near the area, read on to learn more about how acupuncture in Plantation, Florida can help you and your loved ones. As you review this material, please feel free to contact us if any questions arise.
What Is Acupuncture?
If you're new to acupuncture, you should know that it is a major aspect of traditional Chinese medicine.
Essentially, acupuncture is a way to balance the life force flow, which is referred to as "qi," and is seen as flowing through meridians, or pathways, in a person's body. It involves inserting sterile needles into the meridians to re-balance the flow of energy.
The practice of acupuncture has changed over the years. Today, practitioners often employ acupuncture to help treat pain. It also has seen use in stress management and promoting wellness.
How Does Acupuncture Work?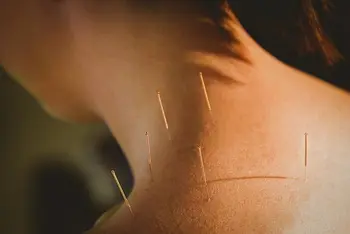 The process begins by consulting with a professional acupuncturist about what you hope to get out of the service. You'll describe what is troubling you, such as pain in a specific area of your body.
You can anticipate the acupuncturist may check your pulse, examining the color of your face as well as the appearance of your tongue. Then, to commence your appointment the acupuncturist will determine the points on your body to insert acupuncture needles.
Once inserted, the acupuncturist may move or rotate the needles (gently) or apply electrical pulses or heat to the needles to enhance treatment. You will remain lying down calmly while the process continues to rebalance your flow of qi.
Within about 15-20 minutes, the acupuncturist will remove the needles. Depending on the results, it will be determined if you require more treatment, it will then be time to set up a follow-up appointment.
What Can Acupuncture Treat?
Over the years, researchers have identified a number of symptoms that can be treated through acupuncture. The main symptoms include:
Menstrual cramps
Osteoarthritis
Tennis elbow
Fibromyalgia
What Are the Benefits of Acupuncture Treatment?
Here are the main benefits a person can obtain through acupuncture, to help put our services into perspective:
Manage chronic pain, or discomfort stemming from migraines or headaches
Does not require prescription medication, as compared to other conventional treatment approaches
There is a low risk of side effects when undergoing acupuncture treatments
Because acupuncture is a flexible method for helping patients, it is suitable for treating a wide range of health problems simultaneously, which patients appreciate.
It's based on ancient Chinese traditions, which have helped people over the centuries.
How Can Stumpff Chiropractic in Plantation Help You?
As a leading provider of acupuncture treatment in Plantation, we aim to return you to your daily activities as quickly as possible through drug-free short-term pain relief practices.
Meet Dr. Stumpff, Your Preferred Acupuncturist in Plantation
A native of South Florida, Dr. Stumpff is a nationally board-certified licensed chiropractic physician in Florida. He graduated Magna Cum Laude, earning a Doctorate of Chiropractic degree with a certification in acupuncture.
Dr. Stumpff is the owner of Stumpff Chiropractic, where he provides a range of services to patients, including acupuncture. When not in the office, Dr. Stumpff enjoys keeping active, often hiking and running with his partner Ellen.
Contact Stumpff Chiropractic in Plantation for All Your Acupuncture Needs!
At Stumpff Chiropractic, we're proud of the reputation we've developed providing service in the local community. We offer acupuncture to help with a wide range of symptoms, from stress to headaches, menstrual cramps, neck pain, and osteoarthritis.
To learn more about our approach to acupuncture or to book an appointment for acupuncture in Plantation, call us at (954) 368-4054 today.