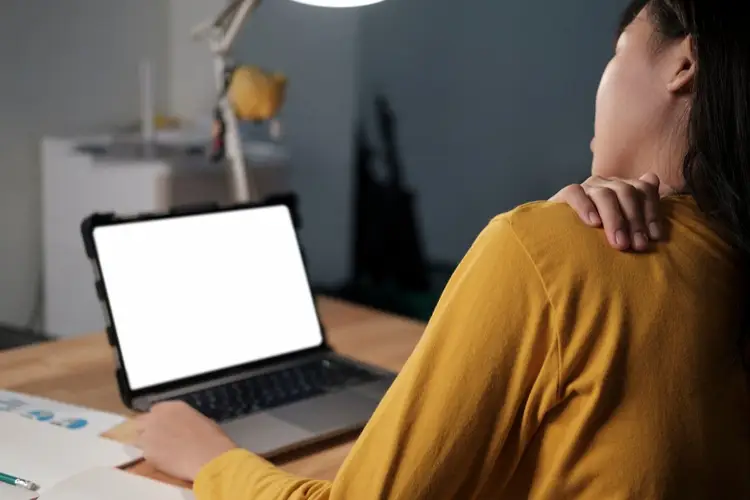 What is a Pinched Nerve?
A pinched nerve is exactly that--pinched. Nerves extending from the spinal cord into the rest of the body can become compressed and irritated for a variety of reasons. Pinched nerve treatment in Plantation involves Dr. Stumpff removing the cause of the compression and allowing the nerve to function normally again.
Dr. Stumpff is a leading pinched nerve chiropractor in Plantation who provides drug-free and surgery-free treatment for relieving compressed nerve pain. Continue reading to learn more about pinched nerves and how chiropractic medicine can help ease your pain and restore your quality of life.
Symptoms of a Pinched Nerve
Pinched nerve pain tends to radiate from where the nerve is being compressed. For example, if you have a pinched nerve in your lower back, you may feel pain and numbness in your legs instead of your lower back. People with a pinched nerve in their neck may feel pain in their shoulders or upper back or even arms.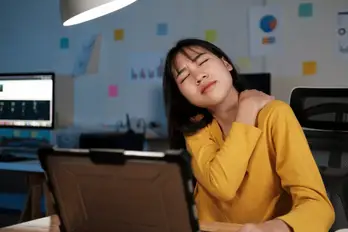 Make an appointment at Stumpff Chiropractic for pinched nerve treatment in Plantation today if you experience one or more of these signs of a pinched nerve:
Pain that radiates throughout your shoulders, neck, legs, or arms
Numbness, tingling, and burning sensations accompanying pinched nerve pain
Worsening pain and numbness when lying down or sitting
A feeling of weakness in your legs or arms
Your hands and feet seem to "fall asleep" frequently
Difficulty walking, using your arms, or gripping objects
Delaying chiropractic treatment for a pinched nerve may reduce the overall functioning of your nervous system. Depending on what is causing pinched nerve pain, the condition could worsen until it promotes a musculoskeletal disorder that requires additional treatment.
What Causes a Pinched Nerve?
Herniated Disk and Sciatica
Compression of the sciatic nerve causes lower back pain, radiating pain down your leg, and numbness and pain on either side of the buttocks. Sciatic pain may be so severe you have difficulty standing up, walking, and sleeping. Sciatica most frequently occurs when bone spurs or a herniated disk presses against the sciatic nerve. Sometimes, it can be from the piriformis muscle compressing the sciatic nerve in the buttock region. An experienced pinched nerve chiropractor like Dr. Stumpff can accurately diagnose sciatica and provide quick pain relief using evidence-based chiropractic techniques.
Carpal Tunnel Syndrome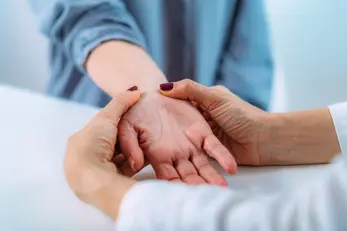 The median nerve extends into your hands through a small "tunnel" in the wrists. Composed of tiny bones and tendons, the soft tissues inside the tunnel can become irritated and inflamed when you perform repetitive motions with your hands and fingers. Narrowing of the tunnel can compress the median nerve and cause symptoms of carpal tunnel syndrome, such as pain, numbness, and stiffness in your wrist, hand, and fingers.
Pinched Peroneal Nerve
The peroneal nerve branches off from your sciatic nerve and wraps itself around the outside of your knee joint. From there, the perineal nerve travels down into your lower leg. Compression of the peroneal nerve causes classic symptoms of a pinched nerve--radiating pain, numbness, tingling, and weakness. Knee ligament injuries, fibula or tibia fractures, and obesity may induce pinched peroneal nerve pain.
Pinched Nerve Treatment in Plantation: How Stumpff Chiropractic Can Help Treat a Pinched Nerve
Dr. Stumpff is known in Plantation and surrounding areas for providing short-term pain relief to get you back to your daily activities as soon as possible. His patients know they can depend on Dr. Stumpff to relieve the pain of pinched nerves and musculoskeletal disorders.
Spinal Decompression for Pinched Nerve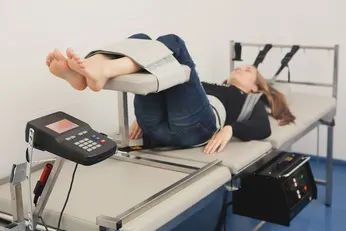 Spinal decompression is a noninvasive chiropractic treatment that gently stretches (decompresses) your back using a procedure called "distraction". This treatment relieves pressure on compressed nerves, enhances blood flow to the back and spine, and relieves the pain and weakness caused by pinched nerves.
Chiropractic Adjustment
Core chiropractic treatments offering rapid relief of pinched nerve pain include manual manipulation called adjustments. In addition to relieving pressure on nerves, an adjustment also helps strengthen back muscles while increasing blood circulation to damaged nerves that need optimal blood flow to function properly.
Acupuncture
Acupuncture is an ancient Chinese healing practice that involves the insertion of thin needles at specific points on the body to stimulate energy flow. When applied to a meridian that involves the pinched nerve, acupuncture aims to alleviate pain, reduce inflammation, and promote natural healing processes. By targeting meridians and nerve pathways, it may help to release tension and encourage nerve decompression.
Get Relief from Pinched Nerve Pain in Plantation at Stumpff Chiropractic
Stumpff Chiropractic offers modern chiropractic techniques performed by a nationally board-certified and licensed chiropractic physician. Comprehensive consultations and exams are available as well as same-day treatment for pinched nerves, disorders of the nervous system, and musculoskeletal disorders. Call today and start living pain-free tomorrow!