Plantation Compression Therapy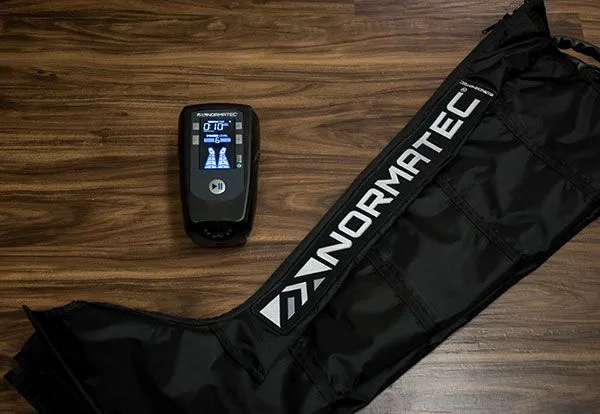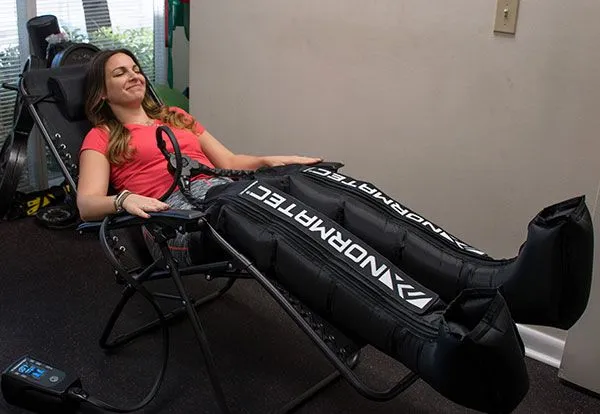 Normatec is a form of vasopneumatic pressure which means it is designed to apply pressure to an extremity helping in the reduction of swelling or lymphedema. This is achieved by using dynamic air compression to massage extremities, help move fluid through these limbs and increase recovery time. Compression Therapy has shown effective with many different conditions, especially sports recovery.

The cycle starts with a pre-inflate cycle that provides a mild pressure against the extremities and then moves into an upward motion starting at the hands and/or feet and working up the limb towards the heart. The feeling will be that of compression in a pulsed fashion followed by a release. There are many uses for Normatec's Compression Therapy. Below you will find a list of the most common things we can treat with Normatec's Compression Therapy.
Compression Therapy Can Help With
Venous insufficiency
Lymphedema
Sport injuries
Poor blood circulation
Other circulatory and peripheral vascular conditions
Rapid recovery (for Athletes)
For more information visit here.